8 October 2022
Death of Mr André Chagnon (1928-2022), founder of the Lucie and André Chagnon Foundation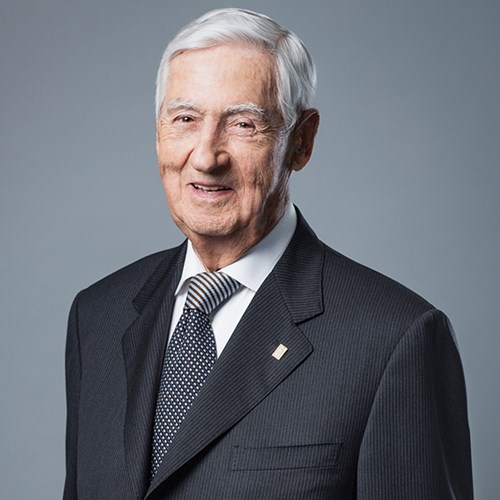 A man of the present with a vision for the future
October 8, 2022 – It is with great sadness that we have just learned of the death of André Chagnon. Mr. Chagnon passed away peacefully during the very early morning of October 8th, surrounded by his beloved family. We offer them our deepest condolences.
André Chagnon was one of the pioneers of contemporary Québec society. A visionary entrepreneur, he changed the world of telecommunications, building a prosperous enterprise, Videotron, that made its name at the forefront of the industry. A constant innovator, he was passionately driven by a desire to give back to Québec society everything it had enabled him to accomplish. With the support of his family, he devoted all his time and energy to the Lucie and André Chagnon as well as other philanthropic works.
Thank you, Monsieur Chagnon! You have left us a wonderful legacy. Like you, we pledge to remain resolutely focused on the future as we continue to strive toward your ambitious objective: to prevent poverty by helping to create conditions that will enable all young people living in Québec to develop their full potential.